About Our Partner School, Mountain Academy of Lakewood
Ages Six Through Adults
Tuesday and Thursday
6:30pm to 7:30pm.
(720) 979 – 2011
Serving the Lakewood area From the Lakewood Link Rec Center, Emory Room
1295 S. Reed St., Lakewood, CO 80232
Taekwondo | Korean Karate | Tang Soo Do
Whether you are looking for a traditional Karate or Taekwondo program, a place to practice modern combative technique, or an exercise routine that builds whole-body strength and flexibility, we can get you there. Our Taekwondo program is based on the traditional martial art of Tang Soo Do, also known as Korean Karate. We tailor our classes to the individual needs of our students, considering such factors as age and physical restrictions. Using traditional martial arts principles, we achieve modern practical benefits tailored to a student's desired outcomes.
We're in the Lakewood Link Emory Room every Tuesday and Thursday starting at 6:30pm. If you're in the Lakewood area, come check out a class and meet our instructors!
Taekwondo (Korean Karate)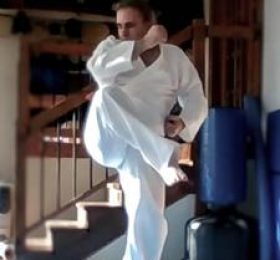 Fitness
Build and maintain a healthy lifestyle that focuses on flexibility, balance, and whole-body lean muscle development. You don't need to be in great shape to start, but we will get you there! We also make modifications for those with restrictions.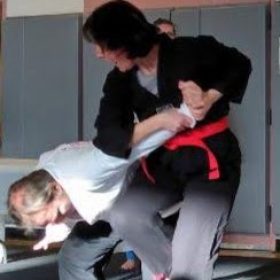 Self Defense
Begin by learning how to recognize and escape dangerous situations. As you advance, you will learn to take control of an attacker. You will develop hand to hand self-defense as well as defense against weapons.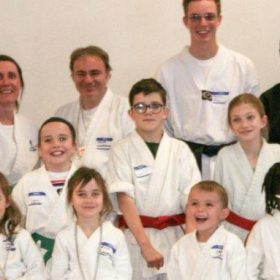 Character Development
Kids and teens hone their leadership skills, self-confidence, and respect for others, all while learning cool moves!
Attention Span & Focus
Conflict Resolution
Anti-Bullying
Self-Confidence
Self-Discipline & Respect for Others
Develop Lifelong Fitness Habits
Leadership Skills & Overcoming Shyness
Have Fun & Learn Cool Moves!
Flexibility & Balance
Cardio,  Weight Loss, & Lean Muscle
Hand to Hand Self-defense
Self-defense Against Weapons
Stress Relief
Maintain A Healthy Lifestyle
Confidence Building
Focus Building
Weapons Training
Pressure Point Strikes
Joint Manipulations
Takedowns
Advanced and Aerial Kicks
Participate in Regional Seminars
Compete and Earn Medals in AAU National Taekwondo Championships
Select any instructor to view their Bio.